Already Selling Online & Amazon FBA?
Or Experienced Seller Looking for Your Next Venture?
If you know how to sell on Amazon and in e-commerce, and curious about this Blimp Method and how it can be applied to your business - we would love to work with you.
Many have learned about the PL (Private Label) model for building a brand and selling on Amazon FBA, but have reservations about the time and investment to build and launch. Maybe you have gone through a course and learned the systems, but looking for an easier way to get started.
The Blimp Method helps you find an existing brand and matches you up so you can launch a product faster and for less capital. Therefore, you get the experience (valuable) of launching and running an Amazon FBA business without the capital and risks associated with starting your own private label. Once you have used Blimp Method successfully and generated cashflow and long term assets from these brands, you can then move to your own brand (if you so choose), or continue to expand your current "blimp" of licensed products under existing brands.
---
Learn More About the Blimp Method Program NOW
[BLIMP Case Study] 0 to 1000 usd in 1 month with new product priced >100% above the market
---
You're in for a treat today!
Our first case study for the BLIMP (Brand Licensing Improved) Method. And it is an amazing one.
The brand Excalibur Brothers just launched its first product using the BLIMP Method and it is an amazing case to look at.
To Start:
Notes - Excalibur Brothers is a new brand on Amazon, and this is the first product
Product is a wine polishing cloth, that launched in late July 2022
Retail price is $24.90 USD, an 107% premium price over the average selling price of $11.99 USD in the same product group.
Reviews: Currently has 2 reviews compared to the hundreds of reviews in the established competitors.
Sales have reached $1,000 USD a month milestone, in the first month.
Here is the product and listing: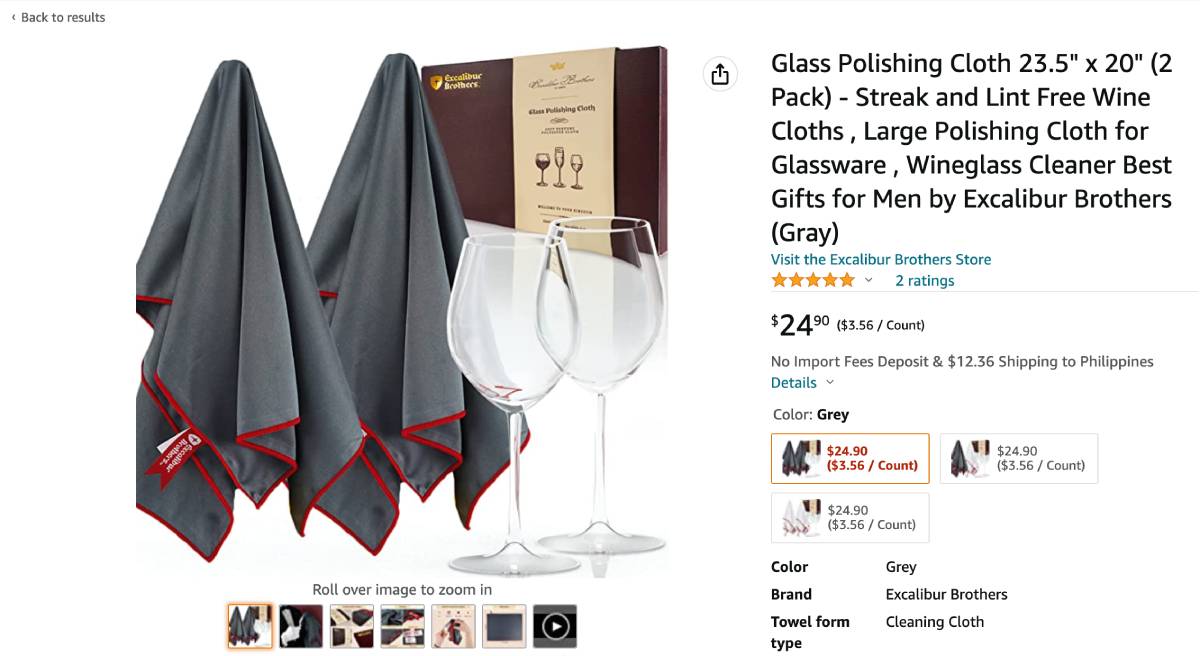 ---
---
This is a new brand (on Amazon) and this is the first product in the line. That means, there is no cross promotion traffic in Amazon from other products in the brand.
The price is over double the competitors.
For example, here is a main competitor: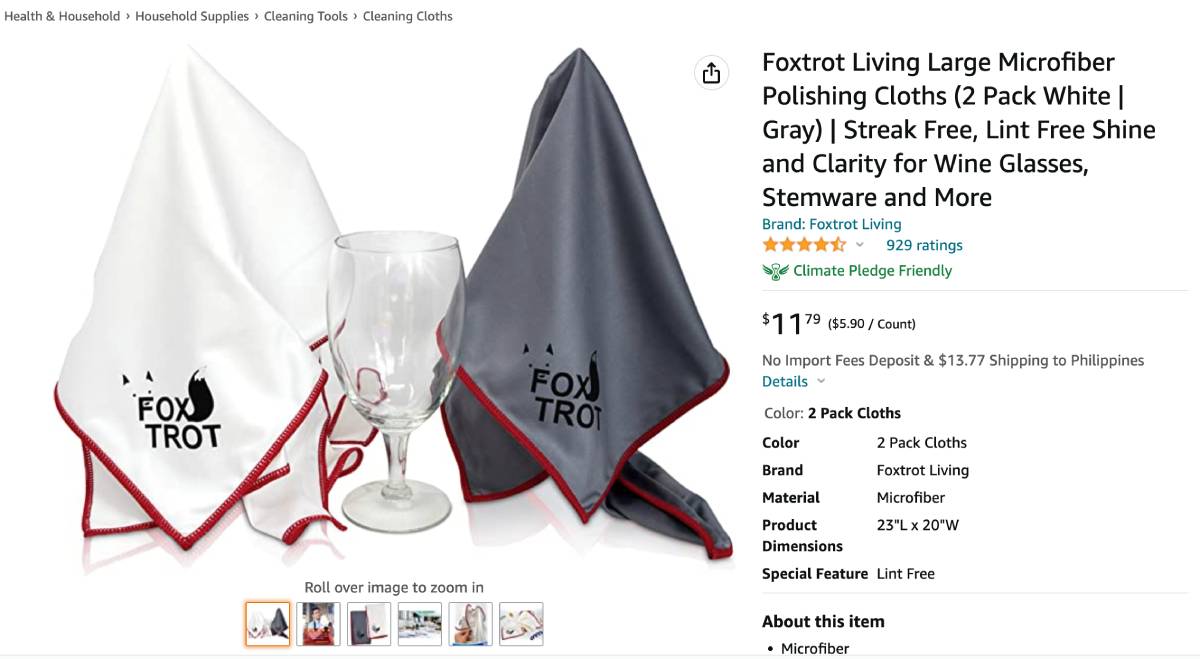 You can see the amount of reviews, and the pricing, and the time this product has been in the Amazon marketplace.
Reviews - many say you cannot get sales or do PPC without many established reviews or ratings. But here, it is 2 reviews, and in the first month is getting sales each day and reached $1000 us dollars in the first month.
Sales milestone - it is a great milestone for a new product to reach $1,000 dollars in sales on the first month. With a limited PPC budget and launch strategy, and at a price that is over double the competitors.
The seller here, who has franchised with the Excalibur Brothers brand, is paying a fraction of that price profit premium as a royalty to Excalibur Brothers brand. The franchisee has a massive ROI on the royalty paid to the extra pricing power he is able to command in the marketplace with the brand equity and listing value.
---
What Can We Learn From This?
---
Impressive, right?
This is called win win value exchange in the modern day e-commerce marketplace.
In mid 2022, when many say it is too difficult to start a new product on Amazon, and it is too competitive - this single product under a new brand is carving its niche in the category.
Why?
Branding matters!
Look back at the other established listings selling in the 12 dollar range. They don't have a product video, they don't have a storefront, they are not maximizing brand story and A+ content.
Their strategy is - volume, low price.
This is not want Amazon, or the consumer, want.
Amazon wants brands and quality - and the customers are picking these products over other average products in the market.
We only see this trend continuing on the Amazon marketplace, those who invest in quality listings, photos, videos, storefronts.
On top of that, established websites, external traffic - all of this is needed to be a true brand in today's market.
---
Can't Do This As a Single Entrepreneur Seller? Start Leveraging Brands & Experts
---
Now I hear you saying
---
"yes, this listing is excellent, and the branding and packaging is top notch, I'm a single owner with a VA and freelancers, how can I do this?"
---
This is where the power of the Blimp Method comes into play. Blimp is the Brand licensing IMPROVE method that takes a seller who doesn't have the time / budget / ability /desire to create a brand and content - and matches them with a brand who has these policies, guidelines, assets, and abilities to do so.
You as a seller on Amazon can focus on selling, PPC, logistics, and cashflow to your seller account, while the brand does what they are supposed to do - build content and build up brand value to maximize the selling price premium in the market.
This is what the BRAND PREMIUM is in the price. This is how you can budget the royalties on sales you as a seller will have to pay
So what are you waiting for - if you're interested in taking part in this breakthrough new business model as a seller or a brand, we would love to talk to you. Contact the Blimp Method team now.
By joining the official training program of the new and innovative BLIMP Method, you will be matched with the right blimp (brand) for you and your goals. More importantly, you will "ride into the sunset" - together - with the community of sellers on that blimp.
---
By Application Only - Apply Now