Stop Dwindling + Launch A Product in 2022!
Are you looking to launch a product on Amazon but haven't started?
You've been working hard, studying, and saving money for inventory…
But…
Just not sure which product is right?
And don't want to go it alone or with some online course on your nights and weekends?
You're watching youtube videos and reading blogs,
But….
Even if you think you found the right product and niche
You are…
Overwhelmed with the amount of time and money it is to start a brand, source the product, ship it, and trying to launch it.
Well - you are in luck.
Somehow you found this page, and are reading about a breakthrough new ecommerce business model perfect for:
 

New ecommerce sellers, or existing sellers looking for a new passive income stream.
Want to start selling but don't want to take huge risks in inventory launching your own brand
Looking for a hassle free model to plug and play.
A program, course, and mentorship program.
Low capital (less than $10,000 USD and you can launch a unique product)
Less than 2 hours a day of your time to be successful in this method
Gain experience in launching and growing products and brands on Amazon and e-commerce
So What Is This Magic New Ecommerce Business Model?
This is a mixture of 2 of the most popular ecommerce business models in existence: drop ship and PL (private label). It is a mix in that it takes the best of both, and we believe accelerates your chances of generating stable monthly cashflow.
---
Drop Ship
Leveraging other people's assets and product designs (POSITIVE), but no exclusivity (low barrier to entry, negative for long term cashflow/sustainability)
Private Label
Putting a brand and community behind those products (POSITIVE), but high investment of time, capital, and resources (high barrier to entry, negative for short term cashflow)
---
And with these 2 massively popular models, we SEPARATE the private label model:
Private Label = Brand + seller together.
And we allow people (you!) to sell alongside brands with exclusive rights to products in their "umbrella".
And what does this create?
It is a licensing model. Licensing existing brands with exclusive products. But there is a twist.
We call it "Blimp Method"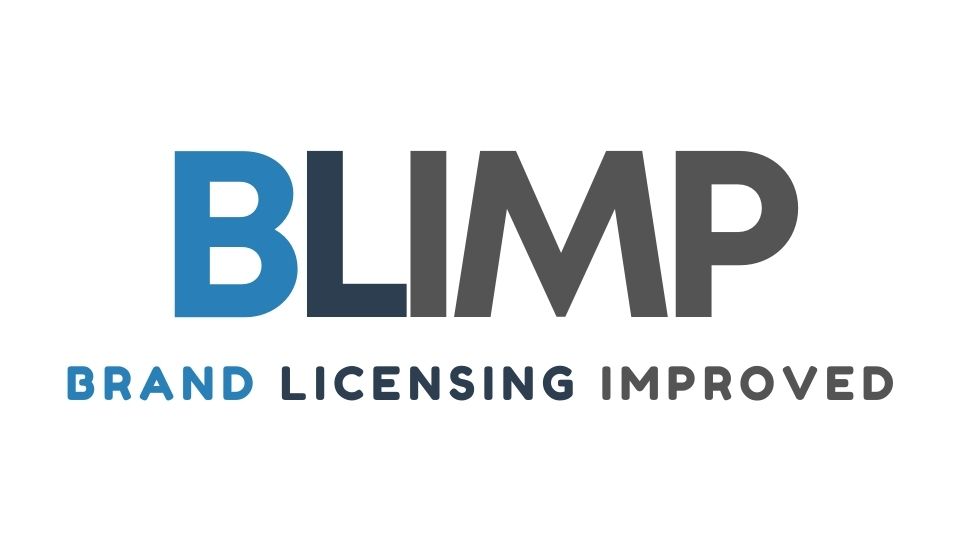 It mixes the concepts of drop ship, private label, and brand licensing and applies it to e-commerce and Amazon in the 2022 marketplace.
We believe this is the future drop ship model, and you are here to be part of a breakthrough. Imagine being an early participant in the Private Label (PL) movement.
This is the opportunity you have here.
We have been using this method with a small use case and are ready to open this up to a select group of smart business minded people who want to get into Amazon FBA, have capital ($10,000 USD is a minimum) and want to be part of the first batch of the Blimp Method.
Join Us in the FIRST group - and let's succeed together.
What Does The Blimp Method Program Include?
Curious what this program is all about? It is an interactive program where we will go through these fundamental modules.
Preparations: Cohort Group Matching
We want to have this first batch of investors know each other. We will have prep calls and masterminds to find the ideal group of people. Expect to make some friends and potential business partners as the program unfolds.
Module 1: Licensing Overview & Strategy
Learn the concept of brand licensing, how it has been used, and how we will apply it to e-commerce (Blimp Method). Understand the differences and strategies from drop ship and private label.
Module 2: Brand & Product Selection
Your e-commerce business is only as good as the products you sell! Using the Blimp Method, we will go through strategy and thought process on choosing the right brand to license, as well as how to choose a specific product under that brand name. If you are in the level 2, our experts will work with you and brands that are using the Blimp Method to match you and get the best product fit for you and your budget and goals.
Module 3: Establishing Your New E-commerce Business
Let's get your tools and foundation built. Once you have understood the licensing model (module 1) and the brand/product selection (module 2) we are going to get you ready for launch. Seller account setup, purchasing the product to ship to FBA, PPC, launch strategy with this new Blimp Method. Module 3 is your typical "how to sell on Amazon FBA" supercharged with this new business model as the foundation.
Module 4: Product Sourcing and Preparation
Applying the new product you have selected with the brand's support and documentation, we will go through the creation process. Finding the right factory (or using one provided), getting the product listing information collected, and ensuring you are on the fast track to having the product in stock.
Module 5: Amazon Seller Central Account Management
Once you have the product ready and your business and forecast ready, time to get the shipping plan and PPC prepared. We will guide you through the main functions you as a BLimp Method licensee will need to maximize sales and ROI.
Module 6: Growing Your Sales & Expanding
Once your first product has launched and sales are flowing, time to think about expansion. Do you want to sit back passively and maintain the current product you have selling, or want to expand? We will discuss strategies, case studies, and core fundamentals that will align with your long term goals as an ecommerce seller and a business owner. Ultimately, you are an investor and with this module you will be on the fast track to align yourself with Blimp Method long term.
What Makes This Different From Other Ecommerce Courses?
---
First,
We know how many drop ship courses there are on the internet today. The lamborghini and the big checks.
We are not selling the dream. We are selling a business plan and a system.
If you want the lambo and the yacht, go back to Youtube and you'll find plenty of those programs.
Here, we are building a long term cashflow from a network of experienced sellers and brands.
Second,
We are not simply we are another course.
You are investing in a system, where you will get:
PLUS:
Mentorship from experienced ecommerce sellers
Matchmaking with a brand and a product that suits your needs
Services to create the ultimate product listing, photos, videos, copy, and other assets you need to set your product apart from the others.
The Blimp Method Community that you will work alongside (not against!) to all win together.
Ready To Start, What Do You Need?
---
We are limiting this first program to those who are ready to:
Launch a product under an existing brand in the first half of 2022.
Invest 2 hours a day (to learn and get things rolling), to create a passive cashflow.
Commit a minimum of $10,000 USD to inventory as an initial investment.
Work in a team and community environment to learn, share, and grow together.
We are limiting this first program to those who are ready to:
Creating a passive income stream of $2,000 USD per month per product (results vary on the product matchmaking process)
Adding more products to their portfolio, or even starting their own brand.
Making new business connections and friends in their Blimp Method Community cohort.
If this sounds like you. Then here's the offer
---
Program Only Or Program + Product Matching
We decided to give you a choice. First is the program by itself, and the other is the program + a product matching service and listing creation combo.
The first is for those who do not have the goal to launch a product in the first half of 2022 but want to learn the process and prepare to apply this to the brands the know or want to pitch. The second (recommended) package is for those who want to "go all in" and get the product/brand matchmaking along with a killer listing on their product with the support to launch in Amazon in 2022.
This will start on January 1, 2022. If you want to lock in your spot, and benefit with an amazing discount, then your calling is below:
Course Only
$1497 USD
Before January 4, 2022 (Normal Price: $1997 USD)
Access to the Blimp Method Video Course
Access to the Global From Asia VIP Community (1 year)
Join with other Blimp Method participants on mastermind calls
Buy Now
Course + Product / Brand Matchmaking
Most Popular!
$3395 USD
Before January 4, 2022 (Normal Price: $7,000 USD)
The Course Items Above PLUS:
Matching with Blimp Method approved Brands (Cross Border Matchmaker)
1 Membership in a Blimp method program and network you prefer.
1 Product Listing Creation service (text, photos, videos)
Buy Now
We are limiting this program to a select amount of people, as we want to ensure we are giving you the time to succeed.
Who Is Behind This Blimp Method?
What is the plan, who will you work with?
Again this is not just a series of video recordings and a "good luck" letter. This is a program and a mentorship and a community.
In addition to the amazing people alongside you in the program, we have other great guides and experts with you.
Our Mentor and Inspiration:
---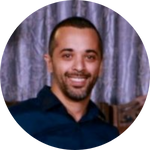 Meir Simhi
This program was inspired by Meir Simhi, an Israeli entrepreneur based in China. Meir will work as a mentor with our Blimp Method participants in cohort one to ensure highest chances of maximized ROI and success.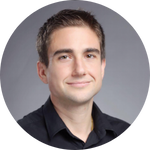 Michael Michelini
Michael Michelini is a cross-border business influencer who has been selling online since 2004. He has been in China and Asia since late 2007 and started, sold, and grown ecommerce and online businesses as a hyper entrepreneur.
Blimp Method is a part of the Global From Asia community and Michael Michelini network.
Global From Asia has been a podcast since 2013 to help cross border business owners and executives succeed between China, Asia, and the global markets.
Testimonials From Our Community
---
Zack Franklin
Mike is a content machine. I have seen firsthand his presentations at my meetups on how he leverages his online team and systems to create a solid flow of quality content. As part of his new Scale By Outsourcing program I am able to execute on those tactics and strategies for my own business. Mike is the guy to go to for growing and scaling your online team and Scale By Outsourcing is a solid way to plug these strategies into your growing empire.
Travis Levell
I have bought countless courses on Outsourcing, but never felt I had enough confidence to actually go and start hiring VA's. SBO's program is HANDS DOWN the best course on outsourcing I've ever been through! Not only has using Mike's system to create processes made me more productive, I'm also getting more out of my in-house team. Not to mention I've been able to start outsourcing high value tasks for very low costs. The ROI of this course has just been astronomical. Better cashflow, less headache, and more time to live life!
Nora Wilson
Mike helped get our company up to speed with the power of managing an online team. We moved from a more internal, fixed office style to a more flexible and hybrid online tool and teamwork infrastructure. His experience and in the trenches experience for his own company as well as ours and many others are reasons why I recommend people to his program.
Zack Franklin
Meir is the real deal. I implemented part of his review strategy and saw my review rate double overnight, his launch strategies skyrocketed my products in the most competitive niche on Amazon (supplements). Meir gets results and gets them with style – i made my money back in less than 72 hours of taking his course.
Vanessa Sierra
For long i was looking for someone with expertise in online retailing, who can guide through the process of creating my own online business. I met Meir in one of his ecommerce seminars in shenzhen and he told me about his coaching program called "Brand Masters". That day was clear to me that i wanted him to be my mentor and walk me through the process of becoming an Amazon seller. At the beginning i felt insecure and intimidated by the big sellers i'll have to compete with. But with Meir's coaching all this fears became insignificant. The knowledge acquired was real and powerful, i was able to make my own decisions, taking risks and feeling confident about it. He empowers you to think big, to break mental paradigms and to leverage your skills with tools, softwares and other resources available that will help your business grow and establish in the market. My business keep growing and is very exciting to realize about all the great opportunities yet to come. I 100% recommend Meir's coaching for those eager to learn and achieve financial freedom.
Carol Zurita
As solo entrepreneur, the path hasn't been easy. I gave up a few times but with the wide support and mentorship of Meir S. Simhi, i could not only follow his advices but use it to create my own vision and strategy. Ultimately, it leveraged my sales and the trust from my clients. If looking for business insights it is, Meir is the person to approach due to his long experience and willingness to be part of others' growth. I strongly recommend his services.
This program is meant for practitioners who take action. If you join this program, participate - and have not launched a product in the Blimp Method within 12 months, we will offer a 100% money back guarantee.
Join Us In a New Model For Ecommerce

If you are tired of the same videos and courses on the internet about selling online and want to be part of a new movement - Blimp Method is for you.

Blimp Method is a COMMUNITY of sellers, who are growing a blimp into the sky, and all benefitting together. No more competing within your network - synergize and scale together where 1 + 1 = 5.

Join the Blimp Method, find your blimp, and let's grow together.
---